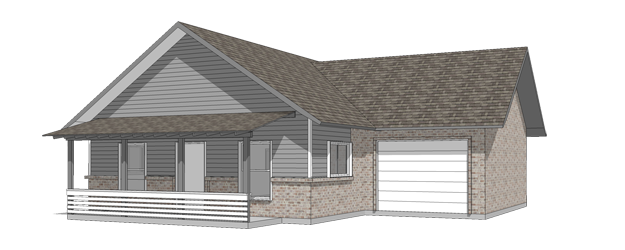 Learn more about sAh Corpus Christi here!
[bc] and the Community Development Corporation of Brownsville (CDCB) have partnered to bring the sustainABLEhouse model of single-family affordable housing development to the city of Corpus Christi in order to provide housing choice to residents of the Hillcrest and Washington Coles neighborhoods who have been impacted by the Harbor Bridge reconstruction project and offered to participate in a voluntary relocation program managed by the Port Authority and the Texas Department of Transportation (TxDOT).
Construction is now underway on a model home at 2517 Persimmon St. The model home will provide a tangible example for Corpus Christi residents of the quality of sustainABLEhouse homes, demonstrating the possibilities of custom-designed affordable housing. sustainABLEhouse works to combat the stigma around affordable housing, proving that affordability does not have to mean a lack of choice or quality, as it often does for many. The model home will show families how they can customize their design to achieve the kind of home that they want, or even model a new home on their previous one. sustainABLEhouse will provide residents with homes that meet their preferences and are durable and efficient.
We are excited to bring sustainABLEhouse to this new geography and to serve residents of Corpus Christi with customized affordable homes that suit their needs and their budgets.